The first International Club of Inner Evolution
People from all over the world who love life and share who we are.
Download the BeInCLUB Lifestyle Magazine with all the latest news on retreats, travel, classes, communities,...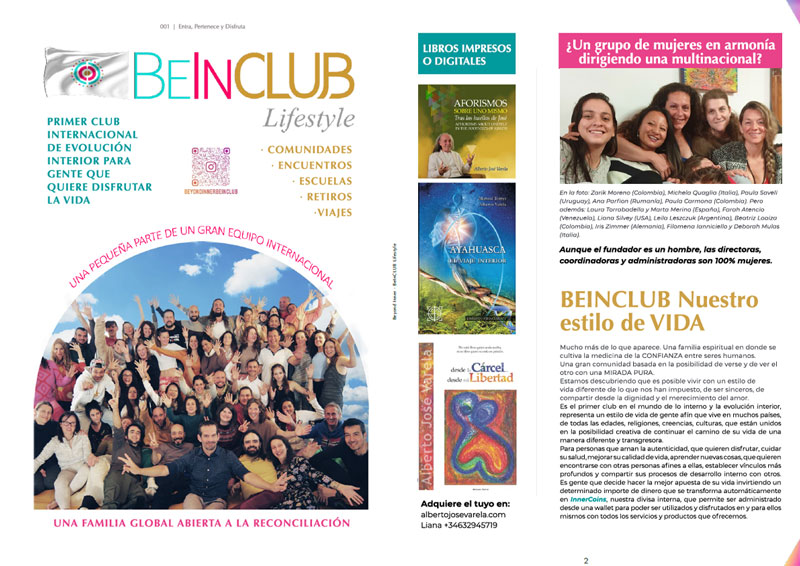 Joining BeInClub gives you access to
The lifestyle of people from all over the world who accept themselves as they are.
We bring together evolving people from all over the world.
Do you dare to enter?
Evolución Interior S.L. Evolución Interior S.L. Branch: La Caixa Cuenta: Account: ES62 2100 3901 9902 0026 6356 Address: Av. Alameda, s/n CP 28140. Fuente el Saz de Jarama. Madrid – Spain. Code SWIFT: CAIXESBBXXX
In our events you will find:
Inner Evolution Retreats - Conscious School Events - Academies with Alverto and much more...
The minimum contribution to become a Member and be able to take advantage of all the benefits is 1.000€.
Each member receives an increased available balance in InnerCoin with which they can pay for everything from the web or their Wallet.
See table of increments.
Access our BeInApp and Wallet
Each member can privately and free of charge access this application to make payments in Inner Coin, consult their movements and view the club's proposals. It is also possible to transfer balance to other members and buy Inner Coin.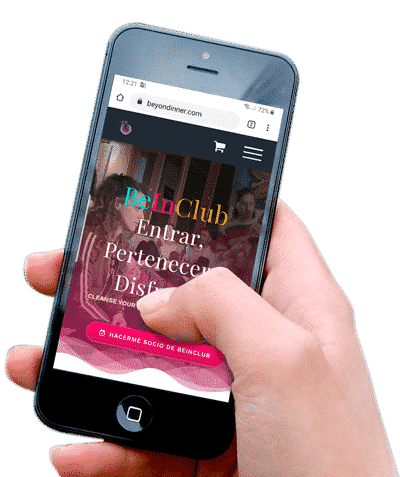 To become a member FOR THE FIRST TIME is required to pay a minimum of 1000€
Investing from 1.000€
 increases to
1.150

 (15%)
Investing from 2.000€
 increases to
2.400

(20%)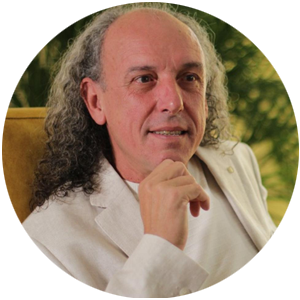 Alberto José Varela
"When creativity becomes transgressive."
It was indispensable to innovate in the world of self-development. Consciousness, spirituality and psychotherapy were in need of a transformation. An enormous contribution to this has been the creative launch of ALVERTO between 2012 and 2019, a period during which methods, techniques, approaches, and formative systems were born that are now being used across 5 continents in over 500 retreats per year. ALBERTO has gone beyond words, and offers a whole engineering of transformation using a technology that is reaching very deep and to the heart of people who are open to inner evolution. These 10 years of creative, intellectual and conceptual development, with thousands of articles published on the blog and hundreds of hours of videos available in the Virtual Classroom." The schools founded by Alberto have attracted and trained a large international team of more than 100 talented and creative people from dozens of countries, who sustain the movement and the Club.